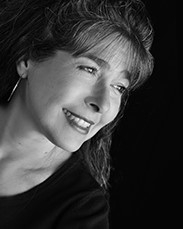 About the Artist
My exposure to the world of botanicals began at an early age. From the time I was five years old, my mother was a professional florist and an avid gardener.
As a result, an appreciation for botanicals was encouraged and became part of my life. However, a deeper appreciation and admiration for botanicals emerged when my parents opened a floral and gift store many years later. Being amidst a variety of flowers created a great respect and wonder for each flower's uniqueness and beauty. Thus it is not surprising that Botanical Art fulfilled a calling to combine both my love for drawing and botanicals. With an education from U.C. Berkeley with Bachelors in both Fine Arts and English in my toolkit, I would later embark on the journey of a botanical artist.
Becoming a botanical artist has made me look differently at nature. As a botanical artist, I closely study each subject to assure I capture all its wonderful details. In doing so, I am always amazed with the amount of variety, complexity and beauty within the botanical world. While one might first see the beauty in a certain botanical, beneath this beauty, there remain many separate parts. Parts such as the stamen, pistil, and leaves may go unnoticed at first glance, but with a bit more inspection, can lead to great discoveries. As a botanical artist, I feel extremely drawn to find these discoveries. Consequently, from the time I chose my subject, analyze it and draw it, I attain more knowledge, greater admiration and a personal connection with it. It is this experience which I strive to incorporate in each of my drawings, so others can also experience the many wonders of the botanical world.
Green Practices
With all respect and honor for nature, my note cards are printed on recycled and sustainably farmed paper. All note card sleeves are made of EarthFirst™ plant–based and compostable material and note card boxes are recyclable.